27
Welcome to St. Clair County Treasurer's Page
Ways to Pay:
Drop Slot in Treasurer's Door Suite #101 available 7:45 a.m. to 4:45 p.m.
Mail checks to 200 Grand River Suite#101, Port Huron, MI 48060.
Online at: Property Tax & Map Search.

E-check (ACH) no processing fee
Credit/Debit Cards with a 2.75% convenience fee

Live phone payment assistance at 810-989-6915.
For additional assistance please feel free to contact the Treasurer at:
Phone: 810-989-6915
   Attention:
   The Treasurer's office will be closed daily from 12:00 (noon) to 1:00 p.m.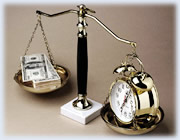 The St. Clair County Treasurer's office handles the following matters:
Accounting of all County revenue
Collection of delinquent taxes for years 2021 and older
Foreclosure of property for delinquent property taxes; pursuant to P. A. 123, 1999
Auditing of Principal Residency Exemption, formerly Homestead
Investment of idle funds
Recordkeeping for various State and County Agencies
Recording changes for 2021 or older to tax records ordered by local Board of Reviews or the State of Michigan.
Please visit our FAQ section for additional information on assistance, services, and programs provided that are available through the St. Clair County Treasurer's Office for individuals with delinquent property taxes.
Pay your delinquent taxes here!
Special Announcement: The Treasurer offers no-fee online E-Check (ACH) payment processing and 2.75 % debit/credit card processing.

In the month of March, the Treasurer will not accept partial payments for tax years/parcels that are ordered to foreclosure on March 31st.
St. Clair County Treasurer
200 Grand River, Suite 101
Port Huron, MI 48060
Hours: Monday - Friday 8:30 a.m. to 12 Noon and 1:00 to 4:00 p.m. This office is closed daily at noon for lunch.
For St. Clair County's Holiday Schedule: Click here

 

Kelly Roberts-Burnett, CPA